Serving Chicagoland, IL & Surrounding Areas
LEADER IN CHICAGOLAND SNOW REMOVAL
RETAIL SHOPPING CENTERS | OFFICE BUILDING | INDUSTRIAL PARKS | MEDICAL/HOSPITAL FACILITIES | APARTMENT BUILDINGS | CONDOMINIUMS | RESIDENTIAL
A woman owned company with over 32 years experience. We give every client the personal attention they deserve. We are a full service plow, de-icing and shovel service provider. 
Chicago Service Source Inc offers seasonal and per push rates for the clients convenience.
You don't have to pick up the phone, Chicago Service Source Inc will automatically be there clearing the snow from your property. Our Dispatch Center is linked to national and local weather services. Our drivers are in  GPS tracked equipment. We have a fleet of operational equipment to meet every individual property needs.  
The image above is from the TV series, Chicago Fire. We are performing the snow removal necessary for them to film a scene!
We are the most trusted name in commercial  snow removal service in all-too-heavily-snowed in midwest state. When your business parking lot is buried and pathways leading to your office complex are frozen, call on us to help. Well give you the assurance that despite a heavy snowfall the workday will commence. 
Our services: *Snow Plowing *Hauling *Salting & Deicing * Hand Shoveling *Blowing of Walks  Condo, townhouses and residential you need Chicago Service Source Inc to stay ahead of the Midwest weather and avoid delays in your busy life. You should be able to open your curtains to see pathways and driveways immaculately clear for your convenience.
For more information about our services or to schedule a free estimate, call us today.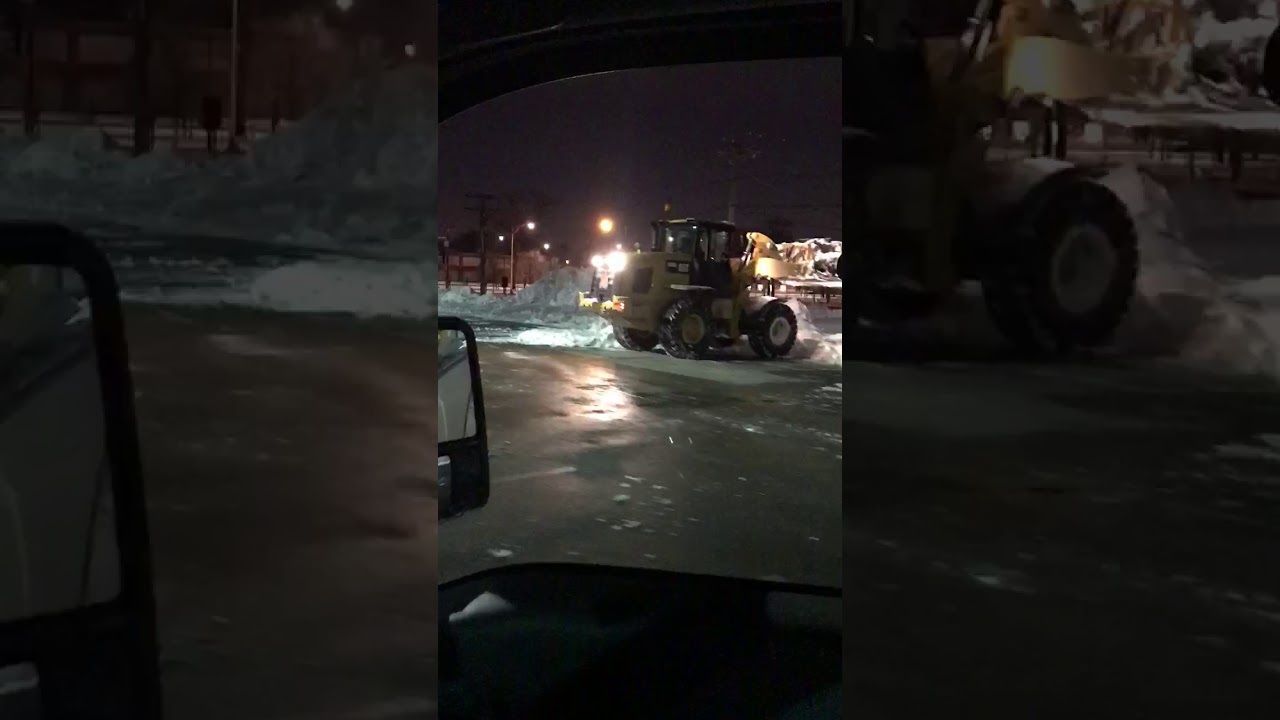 Chicago Service Source, Inc
Snow Removal Service Vehicle
Our Building is located in a very high traffic area of Chicago West Loop Area. Our Building has 7 Retail Stores plus our Law office. We have never had any good experiences when it came to Snow Removal Services over the years. Either they did less then average work, Simply didn't show up or were completely unprofessional. We were referred to Chicago Service Source by the Local Chamber Of Commerce in 2011 and After a single Phone call and a follow up email we were on our way to being on their Service Routes. I met with the Operations Manager and expressed my concerns and current scope. A proposal was submitted and after reviewing the proposal I could see that I was shopping in the wrong pool of contractors. Although more expensive then I had previously paid, we were impressed with the level of communication and the responsiveness to my calls and emails. We have been a Client of Chicago Service Source since mid Winter season of 2012 and we have always been services on time within our set parameters. Our property never looks unkept and is always safe through the winter. I personally Highly recommend Chicago Service Source For Snow and Ice Management. We have added Planter Service to our Property and Our property looks like a show piece, so many compliments on our planters.

- Stuart Goldman. 8/3/2019

Hired this company to replace our deteriorating concrete walks and do various landscape projects for a 75 unit town home community located in Chicago. Project was completed in Early August and all the unit owners are very happy with the finished product. We requested a RFP for Snow removal since this is usually the most daunting in our property and board. After considering the 4 other contractors , the board chose to sign with Chicago Service Source based on the level of responsiveness and professionalism with the entire staff. I will edit this review after this snow season. So far we are all liking what we see from this company.

- Property Manager365. 8/2/2019

Chicago Service Source has been our single source service vendor for our School and Church since 2012. They continue to provide outstanding service to us. They provide to most responsive snow plowing and driving service we have experienced , year after year we are not let down. They maintain our landscaping and provide building and property repairs year round. We recently remodeled our rectory and the entire project from design concept, permitting and construction were all painless. The project was complete 3 weeks early and came in under planned budget. We will continue to use Them as our main service provider.

We have been using Chg Service Source for more then 5 years at all our 14 Commercial properties throughout Northwest Indiana. They have consistently provided superior Snow and Ice Management services during the winter season and Facility Maintenance services year round. Our sites are always clear and safe during all snow and ice events without ever having to call and ask for service. The Staff are professional and knowledgeable. The office staff continues to remain responsive to any work order we issue and billing is prompt and accurate. It's refreshing to work with a vendor that has its clients best interest at the core of their goal. We will continue to use Chicago Service Source and will continue to refer them to our friends and business associates.

- Wheatfield Farms. 8/1/2019

We just hired Chicago Service Source again for 2019/2020 Winter Season. We have used them since 2014 at our commercial properties and have yet to be let down by their service and professionalism. For the 10 years prior to being referred to them we had changed snow providers each year with some having to be changed during snow events. We no longer worry about our properties being left safe. We are able to sleep at night after seeing the weather forecast and reduced our tenant calls to almost none. We highly recommend Chicago Service Source To anyone looking for total snow and ice management. Walter Camera House Camera Investments

I hired Chicago Service Source last August 2018 to price our renovating my landscaping front and back. I called over 7 companies and only 4 even called me back. Chicago Service Source was the first company to respond and first to schedule an estimate appointment. They arrived on time and estimator was extremely professional and informative. Phil Was very easy to work with throughout our planning stage and during project construction. One of the things i really liked was the responsiveness with the company. If my wife or myself had a question after hours, they would call me right back and answer all our questions. Our project was completed on time and didn't go over planned budget. I will be using this company again soon for our basement remodeling project.

Chicago Service Source did a great job with my snow removal and was always very attentive to any issues which arose. I also had some major remodeling in my home which turned out absolutely perfect as they were always receptive to my questions and requests. I plan to use them this spring for two landscaping projects. Thank you!!

- John Williamson. 2/7/2019

We just hired Chicago Service Source for the third year in a row for the Snow Removal for our Town Home Association. They have always provided prompt and professional service. Icy mornings were nothing to worry about because they made sure everything was salted before 7am. We are now hiring them to Replace all our concrete walks in the spring.

- Strip Malls. 10/21/2018

I just want to thank Chicago service group for the outstanding job that they did on the front of my home. The new stone columns, bricked stairs and landscaping make our home look like it should be in a magazine! My husband and I are excited to hire you again for the back of our home, see you in April.

- Kimberly Lazo. 2/1/2018

I hired Chicago Service Group to replace all the landscaping we had to destroy so that we could install a new sewer system and connection to sewer main. They were very professional and dependable. They showed up when scheduled , the crew was very knowledgable and meticulous with detail and the entire job turned out beautiful. Our client was so happy with the result. Job consisted of : New sod, new block retaining wall, new brick paver walk and new shrubbery. We will certainly be using them again in the future. Bob Sukal Flowrite Sewers

- Angie And Paul. 2/10/2017